News
The 20th GM48 Jam Winners
An awesome thriving community of GameMaker developers exists on reddit at r/GameMaker. Every quarter they host what's called the GM48. A game jam specifically for GameMaker users to see what they can build with the tool in just 48 hours, similar to other strict time limit jams like Ludum Dare.
An entrant has to build a whole game, creating all of the sounds, artwork and code from scratch in 48 hours and submit it to gm48.net. Winners are voted on by the community and YoYo Games have regularly supported the jam with additional prizes and module giveaways for GameMaker: Studio.
As this is the 20th successful jam, I'm going to do a short review of the top 3 games here on the blog!
1st place
0x0D by Blokatt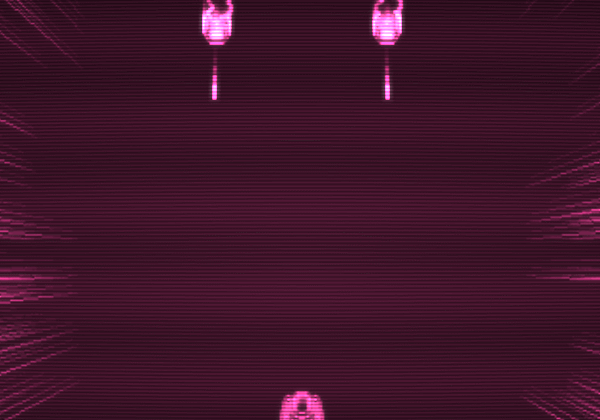 This neon shooter is absolutely gorgeous. Blokatt made great use of his time engineering some fantastic visual effects to go along with a simple but compelling mechanic. 0x0D appears as a standard top down scrolling shooter, but the player has to get all of his bullets from the enemy ships. This is done by slowing down time, grabbing enemy projectiles and firing them straight back in their faces. Blokatt is a long term GameMaker user and has made a ton of excellent stuff you can check out on his website.
2nd place
The Ten-Minute Test by Mcwequiesk
The Ten Minute test is a fun little game about trying to cheat a school test (Not something we endorse!) using various different nefarious tactics from reviewing hidden notes, to spying on the answers of other students. Some of the questions are hilarious and obviously not intended to have a "real" answer one could simply look up or know themselves. A patrolling exam moderator threatens to bust you for cheating, and while you're trying to cheat your vision of where he is will be obscured. Until fatefully you're caught with an "Ahem!" and are forced to look up from your phone in shame. Cool little dramatic moments in this one, but once again, winners don't cheat, kids!
3rd place
Dweller of the Depths by IsmoLaitela
This one is made by its global high scores, a difficult system to be able to get successfully into a 48 hour game! The premise is simple enough, dig for treasure and avoid hazards. There are some upgrades you can select from for each playthrough to suit your style of play. The world is very worms like in the way terrain is mined by the player, and lots of tragic (and sometimes painfully difficult to avoid) fates await you unless you dig with care. Tombstones litter the caverns bearing the names of various other players who met similar tragic ends which is an excellent additional touch. Some great little things in this one for a game made in such a short span of time!
---
GameMaker is a tool that excels for Game Jams. It gets you from idea to playable prototype faster than any other tool like it. If you're a GameMaker user you should definitely get involved in some of these competitions. GM48 is held every quarter, just keep up with the subreddit, the GM48 website and their official twitter account to learn when you can next take part.
-Shaun Spalding, Community Manager